PREPARING FOR BUSINESS LEADERSHIP – Gareth Penny
Date: Saturday 7 March 2015
Venue: Vineyard Hotel
Time: 08:30 – 10:30
Guest Speaker: Gareth Penny
MC: Jonathan Jacobs
Tickets: Adult – R150, Teens – R75
Seats are limited to 200 people so book now to avoid missing out!
Please select a valid form [hr style="3″ margin="40px 0px 40px 0px"]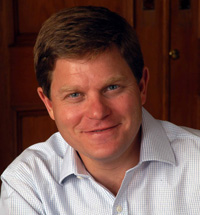 Gareth Penny is non-Executive Chairman of MMC Norilsk Nickel, the world's biggest producer of nickel and palladium and a leading producer of platinum and copper. Norilsk Nickel, Russian's largest diversified mining and metals company, is listed on the Moscow Exchange.
Gareth is Executive Chairman of New World Resources Plc., one of Europe's leading coking coal producers, listed on the London, Prague and Warsaw stock exchanges.
Gareth is a non-Executive Director and RemCo Chairman of Julius Bär Holding Limited, a listed Swiss bank focused on wealth management. He also serves on the Senior Advisory Board of TowerBrook Capital Partners (TCP), a leading New York and London based investment firm.
Gareth is the Vice Chairman of the Botswana Economic Advisory Committee to the President and has been a regular visiting Lecturer at the London Business School's MBA and Sloane programmes.
Gareth has worked in various forms of mining over the past three decades. For 22 years he was with De Beers and Anglo American, the last five of which he was Group CEO of De Beers. During his tenure, Gareth was instrumental in reshaping not only the world's largest diamond company, but also the diamond industry. He was the prime architect in the change to the De Beers business model, which replaced over 100 years of supply-side management in the rough diamond business, with demand-driven initiatives that have generated significant value creation for the company and the diamond industry.
Gareth was voted Person of the Year in 2003, by the authoritative jewellery industry magazine JCK (Jewelers Circular Keystone), and holds Honorary Life Membership of the London Diamond Club and Bourse. On numerous occasions he has been included in the publication "South Africa's Leading Business Managers".
As a Capetonian, Gareth was educated at Diocesan College (Bishops) in Cape Town and at Eton College. Gareth was a Rhodes Scholar at Oxford, graduating with a Masters in Philosophy, Politics and Economics. Gareth is married to Kate and they have two children. His interests include enjoying time at his farm winery in the Cape, (Penhill Manor, Toontjsrivier), sailing and boating, walking and reading (usually something historical).
[hr style="3″ margin="40px 0px 40px 0px"]





[hr style="3″ margin="40px 0px 40px 0px"]