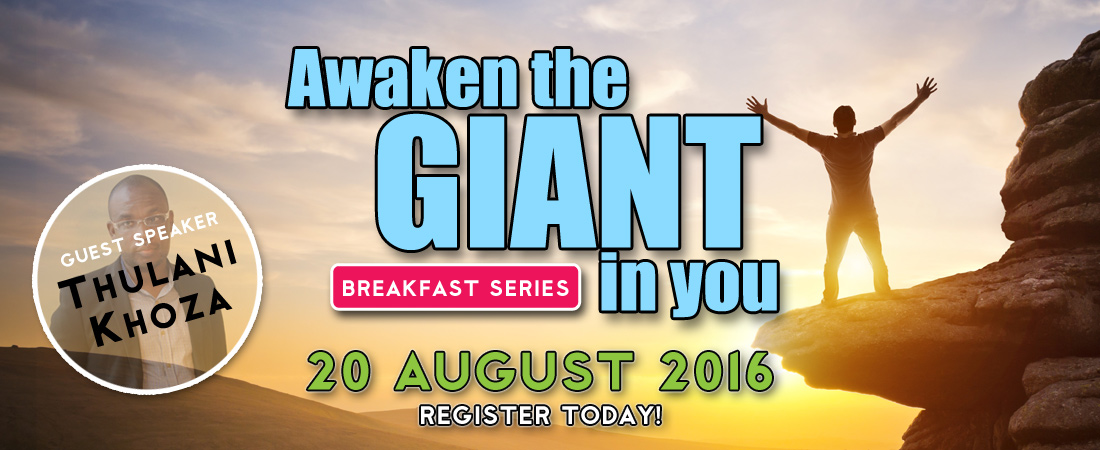 STANDING TALL:
A new breed of SA entrepreneurs and innovators

Date: Saturday 20 August 2016
Venue: The Vineyard Hotel, Newlands
Time: 09:00 – 11:30
Guest Speakers: Thulani Khoza
MC: Peter Greenwall
Tickets: Adult – R150, Teens – R75
Our 3rd 'Awaken the Giant in You' breakfast for 2016 will take place on Saturday, August 20 at The Vineyard Hotel in Newlands from 09:00 to 11:30.
Our special guest speaker is the talented and tenacious, Thulani Khoza, the entrepreneur from Mpumalanga who developed South Africa's very first locally-manufactured Smartphone. Thulani has defeated and overcome many physical and emotional barriers in his life to become one of our country's foremost innovators.
You are sure to leave the event motivated and encouraged for your own entrepreneurial journey.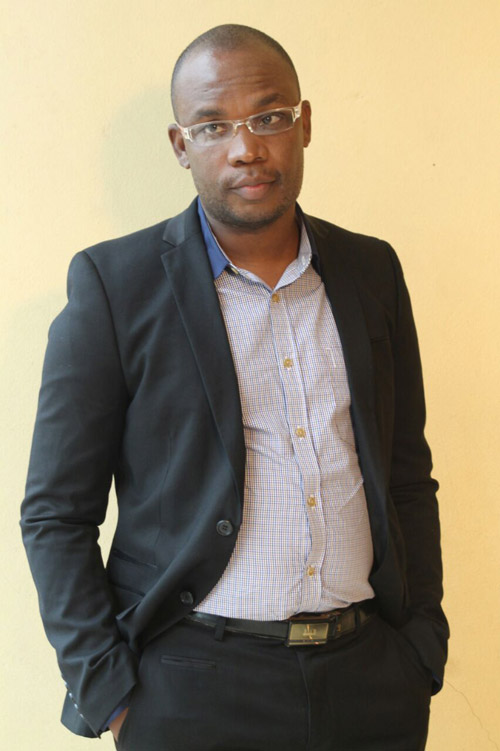 Thulani Khoza
Thulani is a trailblazer, innovator, inspirational speaker and a social entrepreneur.  He has established a legacy in academia, obtaining his Masters in BSc Computer Science (Wits University), Graphic Design (Damelin Certificate), Honours in Software Engineering (Nottingham University) & MBA from Harvard University.  He serves as a Chairman of Thules Telecoms, specialising in cyber security, innovations, mobile solutions and software development, networking, as well as telecommunications infrastructure investment.  Thulani is an esteemed inspirational and business speaker, providing key strategic tools to developing an idea into a profitable enterprise.
Thulani believes that one can achieve anything that you set your mind to.  He is a mentor to many young leaders, and a beacon of hope to high school learners whom he often motivates and inspires by sharing with them his life story.
Sponsored by