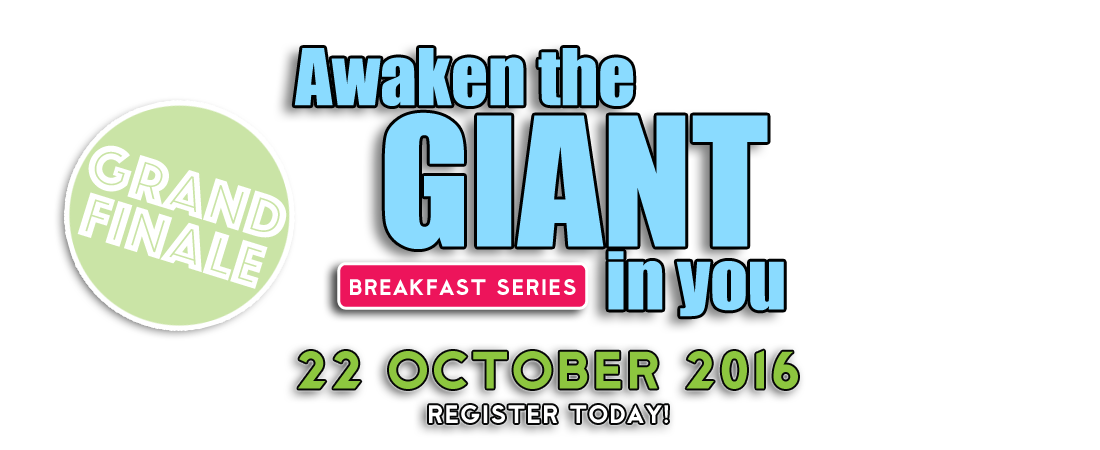 AWAKEN THE GIANT IN YOU GRAND FINALE
CAN YOU FEEL IT? IT IS HERE…
Date: Saturday 22 October 2016
Venue: Presentation Room, West Campus, Mutual Park, Jan Smuts Drive, Pinelands
Time: 07:30 for 08:00 – 10:30
Guest Speaker: Mr Trevor Manuel
MC: Kieno Kammies
Tickets: Adult – R150, Teens – R75
What an exciting journey it has been! And we've nearly come full circle!
We've walked an amazing road with our participating schools and societies – from the very first Idea Café, to brainstorming their business ideas as Entrepreneur Societies, to testing the viability of their business ideas with us, to attending our Saturday morning breakfast sessions, to pitching their final ideas…
… and now for the Grand Finale…
…where each of our special learners will be acknowledged for the roles that they have played, as groups and individuals, in promoting entrepreneurship. We are honoured that Mr Trevor Manuel, our former finance minister, has accepted our invitation to celebrate the work and the achievements of all of our Entrepreneur Society members with us.