Date: Saturday 14 November 2015
Venue: Southern Sun, Newlands
Time: 08:00 – 10:30
Guest Speakers: Craig Hoggins & Gabriella Geffen
MC: Jonathan Jacobs
Tickets: Adult – R150, Teens – R75
Guest speakers for the event are Gabriella Geffen from the HRDC Enabling Entrepreneurship National Task Team at the Maharishi Institute and Craig Hoggins from the Online Marketing Guys.
Gabriella will speak on "Creating entrepreneur pipelines and ecosystems in communities: a strategy that works" and Craig will address the topic of "Creating an online business from conception to inception".
Having both these speakers on one platform is an important step in the direction of showing the alignment of government and the private sector in their vision to introduce young people to entrepreneurship from an early age. Their insights and understanding will influence the thinking of their audience regarding shaping the doers, thinkers and change makers of the future South Africa through exposure to entrepreneurial thinking and problem solving.
The event is open to youth, their parents, teachers, community leaders, government departments, the broader business community and particularly those who are tasked with teen and youth development.
Book Your Seat:
Simply fill in your details below and follow the instructions to book your seat for this event
Please select a valid form
Map to venue:
About Craig Hoggins: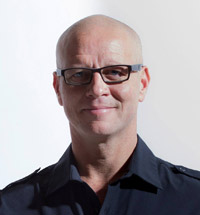 Craig Hoggins started his Entrepreneurial and Digital Journey in 2003 when he first owned an Internet Cafe. Craig has always had a strong calling for sharing his acquired knowledge including the empowerment and personal development of his audiences, clients and the individuals that come into contact with him on a day to day basis.
During the early part of this journey local business owners quickly started tapping into his digital expertise and strategies and needless to say a newly found passion for technology, the internet and all things digital was born.
When Craig is not found at the helm or his boutique agency Online Marketing Guys, presenting workshops or speaking at seminars, you will find him in the kitchen cooking for his wife and two daughters or on his yoga mat unwinding from his busy schedule.
Craig is a Google Certified Partner
About Gabriella Geffen: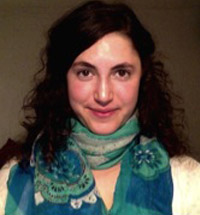 Gabriella Geffen works on the HRDC Enabling Entrepreneurship National Task Team. The aim of the unit is to develop South Africa into an entrepreneurial nation and to create an enabling environment for entrepreneurs across all stages of the ecosystem: in schools, universities and the small business space. She co-authored the national blueprint (draft sector plan) for implementing Entrepreneurship, Social Entrepreneurship and Employability Training into the National SA School Curriculum from Grades R-12, and is now involved in the implementation of the initiative. Currently, she is engaging in a national and international audit of best practice in entrepreneurial programmes and finding successful entrepreneurship networks to co-ordinate into a national strategy.
Gabriella Geffen also works in Business Development and Partner Relations at the Maharishi Institute – a non-profit institution providing access to holistic, values-based tertiary education to students who would otherwise be unable to afford university. The goal of the Maharishi Institute is to educate and develop 100 000 deep, wise, ethical business leaders for Africa, with the inner strength, values and mindsets that will shape a better future.
Gabriella has a passion for the vital need to approach education differently, with a critical, questioning mind-set towards established norms and concepts, in order to develop the kind of citizens that we need for a thinking, proactive, cohesive society.
Sponsored by: