OUR LATEST NEWSLETTER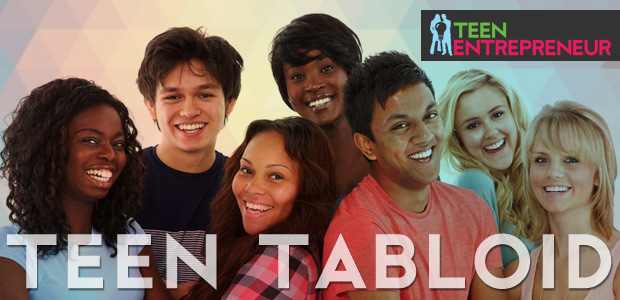 Friday, 2 June 2017, Issue #13
WE'VE LEFT THE STARTING BLOCKS!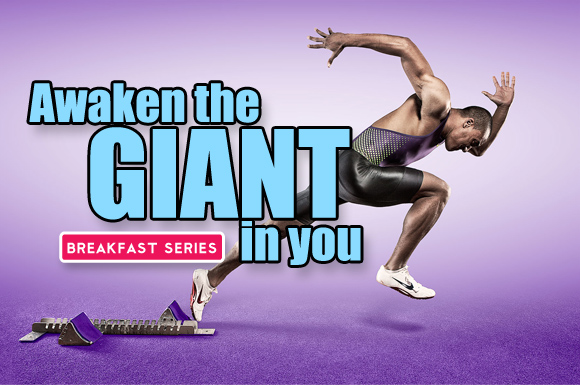 In our last issue we updated you on the number of new schools which have come on board to start Entrepreneur Societies.  We are pleased to inform you that we have officially left the starting blocks – all our pre-tests have been completed at participating schools, and we are now in the process of concluding Idea Generation.  There is such an air of excitement and enthusiasm amongst learners, teacher champions, our sponsors, and our team internally, that we can only expect great things from the teams participating this year.
We recently held our first 'Awaken the Giant in You' breakfast at the Southern Sun Newlands Hotel.  Ex-society member, and seasoned entrepreneur, Jamie Wyngaard, was the MC for the morning, and one of our strategic partners, Charles Maisel, was the guest speaker.  The main out-take for the morning was for us to look at our surroundings with a different view and mindset, i.e. to see the opportunities in each and every situation and scenario.
Our next 'Awaken the Giant in You' breakfast event will take place on Saturday, August 19 at The River Club in Observatory.  Do diarise the date if you'd like to attend.

SAGE AND SOSA DISTRIBUTE
SOLAR LAMPS IN HOUT BAYWe are extremely proud of the successes being achieved by all of the entrepreneurs who have gone through our programme, and who have gone on to run thriving businesses.  Our boys from SOSA Investments, along with our partners, SAGE, have recently handed out SOSA's brainchild, the solar powered lamps, to residents in Imizamo Yethu in Hout Bay.  Many homes in Imizamo Yethu were recently destroyed by fires, and the donation of the solar powered lamps will go some way towards eliminating the need to light candles as a source of light in this informal settlement.

SAVE THE DATE! WE'RE DOING A
#TeenBOSS CAMP AGAIN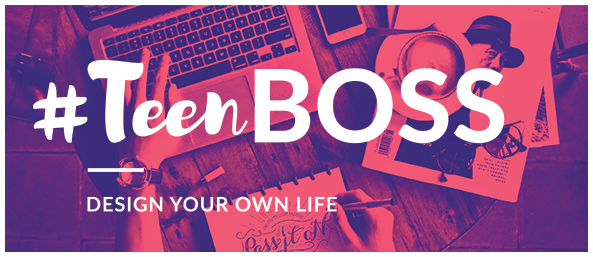 We will be running a #TeenBOSS camp during the June/July school holidays again due to popular demand.  Please diarise 20 to 22 July if you are interested in attending.  You'd also need to complete the application form and return it to us as soon as possible to secure your seat. Hurry, space is limited!!

OUT AND ABOUT…

Learners from the Oude Molen Academy of Science & Technology and Cravenby Secondary School at an Idea Generation Workshop on May 29.

SA Teen Entrepreneur promotes the work that it does at a Cape Town Rotary event.
For further information, or if you have any comments about the content of this eNewsletter, or you/your school want to become a member of the SA Teen Entrepreneur Programme, please contact:
Lydia Zingoni | Founder and Director
E: zingonil@teenentrepreneur.co.za
C: 082 907 0739
W: www.teenentrepreneur.co.za
SUPPORT OUR ENTREPRENEUR CAUSE BY SIGNING ON AS A MYSCHOOL BENEFICIARY

As part of our efforts to reach more young learners across the country with our entrepreneurship messages and activities, we have applied to become a beneficiary of the MySchool MyVillage MyPlanet Programme, and are pleased to share with you that we have been approved. Being part of the MySchool Programme will enable us to raise much-needed funds to start up more Entrepreneur Societies, but importantly, being a MySchool beneficiary will go a long way to ensuring that our projects become self-sufficient and sustainable.
It is therefore imperative that we are able to sign on as many supporters of the
SA Teen Entrepreneur Trust as possible.
As a valued stakeholder of the Trust, we would be most appreciative if you would consider becoming a MySchool supporter for SA Teen Entrepreneur by completing the attached form and either returning it to nadia.snyders@teenentrepreneur.co.za for processing, or by registering online at https://www.myschool.co.za/supporter/apply/. Because you are able to support 3 beneficiaries with one application, you are also able to assist 2 schools or organisations of your choice additionally, provided they are benefactors of the MySchool MyVillage MyPlanet Programme.

Many thanks for your on-going support of the SA Teen Entrepreneur Foundation!
OUR PREVIOUS NEWSLETTERS
Click the links below to read our previous newsletters