LYDIA ZINGONI
FOUNDER/DIRECTOR
Originally from Zimbabwe, Lydia has been residing in Cape Town for nearly twenty years.  She spent 8 years of her life in London with her husband who was completing his PhD in Civil Engineering.  Whilst there, Lydia, a University of Zimbabwe graduate in Economic History,  she worked as an Information Management Specialist in a range of positions in the United Kingdom, and also completed a Masters in Library and Information Science. Her studies were sponsored by the Royal Borough of Kensington and Chelsea.
Along with their two girls, born in London, Lydia and her husband returned to Harare in the early 1990s, where she joined the University of Zimbabwe as one of the Senior Librarians, while her husband took up the post of Dean of Engineering at the University of Zimbabwe.  In 1998, when her husband was offered a professorship at UCT, the family relocated again to South Africa.  Once in Cape Town, she completed a Postgraduate Diploma in Marketing at UCT. Following that she was offered the post of Senior Librarian at CPUT where she subsequently became Library Director.
She is passionate about empowering young people to have access to the tools they need, both academic and practical, in order to grow and prosper.  It is as a result of this passion of creating information roadmaps for young people that the SA Teen Entrepreneur Foundation originated.  Lydia is a woman on a mission.  She is of the strong view that young people should be asking questions about business and economic independence at a much earlier stage of their lives than university, and that high schools should be harnessing this interest.
NADIA SNYDERS
OFFICE/ADMIN SUPPORT
Nadia holds the position of administrative assistant in the SA Teen Entrepreneur office.  She started with the company in April 2012, and continues to fulfil a number of critical functions within the organisation.  Apart from a traffic/project management role to ensure the smooth running of a number of Teen Entrepreneur's bigger projects and programmes, Nadia is the essential link between the SA Teen office, the Teacher Champions, and young entrepreneurs who make up our societies.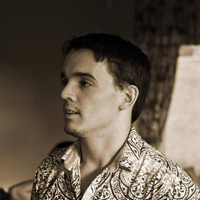 JACK SHIELS
INFORMATION SYSTEMS
Jack is currently studying Information Systems at UCT, and is part of the team to take our digital platform to completion.  He is developing a web-based Learning Management System in order that we may reach more young people across the country and the Continent with our entrepreneurship content.  Jack has always worked with computers, and has published several video games on a variety of mobile and desktop platforms, until he started applying his extensive experience to commerce through his studies.
He has been accepted to study his Masters at the prestigious University College London (UCL), one of the world's top computer science institutions.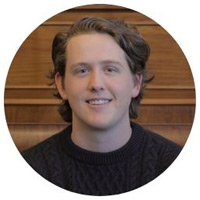 JONATHAN SMUTS
SOCIAL MEDIA LIAISON
Jonathan holds a Post Graduate Diploma in Marketing and Communication from the Red & Yellow Creative School of Business.  As a communicator, he places high value on creating safe spaces for open dialogue and discussion.  Jonathan manages Teen Entrepreneur's social media platforms.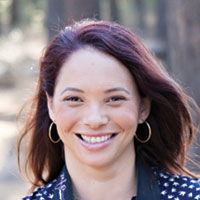 DELMAINE VIRET
PHOTOGRAPHER
The owner of Mainframe Photography, Delmaine specialises in corporate and private events, and is responsible for capturing a collection of images for all Teen Entrepreneur's events and activities.  A full-time photographer, who started her professional career in 2015, Delmaine enjoys capturing images in real-time, and loves working with young people, mentoring those who show a keen interest in photography.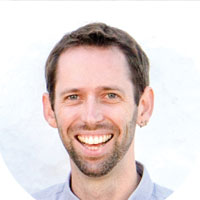 NIC BLACK
CREATIVE DESIGN
Nic Black runs NB Media, a print and website design agency that believes your business's design matters.  For the past 11 years he has been helping small businesses around the world improve their branding and presence, and has been part of the SA Teen Entrepreneur team since 2010.  His services include the design of all communications/marketing collateral, to include logos, websites, business cards, flyers, brochures, advertising campaigns, magazines, books, email newsletters, and promotional material.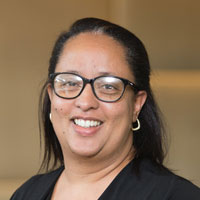 GLYNIS ABRAHAMS
COMMUNICATIONS CONSULTANT
Connectiv Communications Consultants is a Public Relations agency, and has been providing PR services to SA Teen Entrepreneur since 2016.  The business owner, Glynis Abrahams, has extensive work experience in the communications industry and is skilled in a number of aspects of the communications discipline, thereby making Connectiv a full-service public relations consultancy.  The company is 100% Black woman-owned, and has a Level 1 BBBEE status.  The organisation was established out of a need to develop outcomes- or solutions-based results for various communications challenges faced by organisations today, thereby enhancing their brand reputations in the environments in which they operate.