OWN YOUR INDUSTRY

!
'Position yourself to stand out in a growing entrepreneurial culture'
Date: Saturday 25 July 2015
Venue: Southern Sun, Newlands
Time: 08:00 – 10:30
Guest Speaker: Douglas Kruger
MC: Peter Greenwall
Tickets: Adult – R150, Teens – R75
The speaker for the morning is internationally renowned, author and motivational speaker – Douglas Kruger who has a powerful message to share about distinguishing yourself from the rest of the pack and differentiating yourself from your competitors. Douglas is a master of 'owning your industry' and becoming an expert at what you do. His talk will inspire and encourage anyone interested in positioning themselves to stand out in a growing economy.
The event is open to youth, their parents, teachers, community leaders, government departments, the broader business community and particularly those who are tasked with teen and youth development.
Map to venue:
About Douglas Kruger: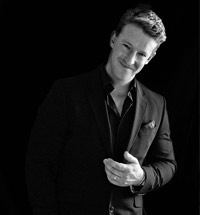 Douglas Kruger helps you to position yourself so that business comes to you.
He is an internationally renowned speaker and business author, who is passionate about growing brands, equipping sales teams and creating thought-leaders. Douglas is the author of 4 business books, including the highly acclaimed 'Own Your Industry – How to Position Yourself as an Expert,' with Penguin Books. A multiple award-winning speaker, his clients include senior management and sales teams at companies like BMW, Liberty, and HP. Douglas speaks globally on how businesses and brands can compete by innovating and by positioning themselves as industry experts.
With 11 years industry experience, 5 1st place wins in National Speaking Championships, 6 books written and over 150 articles published professional speaker and business author Douglas Kruger is changing mindsets, creating experts and building brands, one organisation at a time.
Sponsored by: