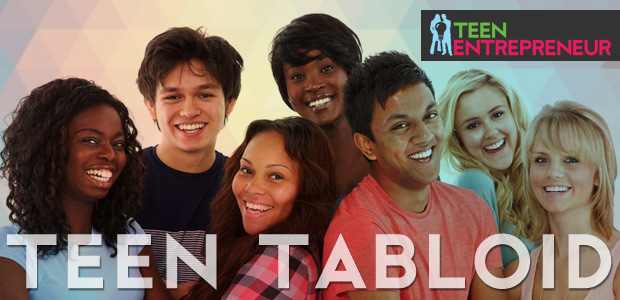 Tuesday, 28 February 2017, Issue #11

MESSAGE FROM TEEN ENTREPRENEUR'S DIRECTOR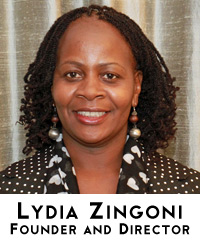 Greetings from the SA Teen Entrepreneur Team!  I trust that 2017 is already opening up doors of opportunity for all our partners and stakeholders.  May this year bring you success above and beyond all your expectations! 

At SA Teen Entrepreneur we are working hard towards making a far more significant impact with our programme this year in order to be able to reach more schools and learners with our entrepreneurship message.  We are taking the programme to a digital platform and very soon you will be able to access course material, and talk to us, via your cell phone, tablet, laptop, or desktop!  This is indeed an exciting venture for us, and we will keep you regularly informed and updated as we make progress on this project.    

Also keep watch in the press for some of last year's regulars, like our 'Awaken the Giant Breakfasts', which were very popular with particularly our young learners. 

In the meantime, if you have not done s  already, please register your school's details on our website – www.teenentrepreneur.co.za/join.  Learners are also able to register as individuals. 

We look forward to creating many great collaborations this year as we work tirelessly towards our goal of ensuring that every one of our 25,000 high schools across South Africa has at least one Entrepreneur Society.
SA TEEN ENTREPRENEUR/SOSA PROMOTES YOUTH ENTREPRENEURS AT SAGE'S AFRICA SUMMIT TOUR 2017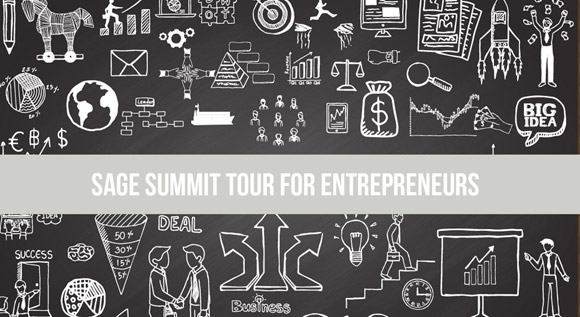 We are excited to announce that we will be flying the entrepreneurship flag high at Sage's Africa Summit Tour 2017.  SOSA Investments, a team of young, innovative entrepreneurs, will be exhibiting their new invention, Project Light/Solar Puff, at this 3-day event.  The team from SOSA completed the 10-week entrepreneur course in 2010, and we are extremely proud of what they have gone on to achieve.  Well done, guys!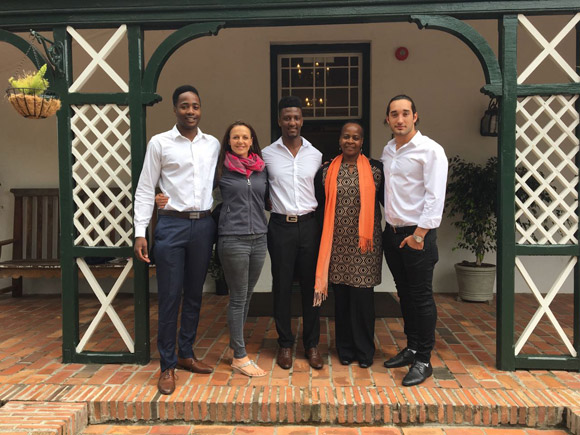 The SOSA Investments team, Simba Zingoni, Zukile Dube, and Michael Mynhardt, pose for a pic with SA Teen Entrepreneur's Director, Lydia Zingoni, and the Sage Foundation's Manager for Africa, Joanne van der Walt.
Teen Entrepreneur has also been appointed as one of 3 flagship NPOs to receive support from Sage's business partners, customers, and colleagues through a giving platform, called DoIt4Charity.  Our sincere thanks to the team at Sage for supporting us and believing in entrepreneurship as much as we do!
The team from SOSA recently appeared on Expresso on SABC3
to promote 'Project Light/Solar Puff' – check out the interview here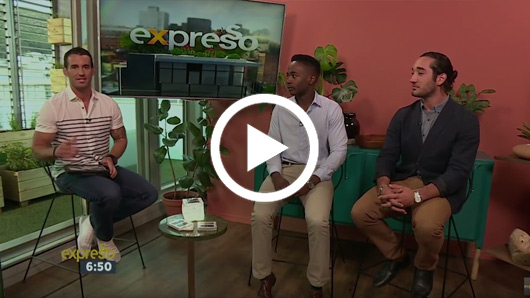 SAICA AND TRANSNET COME ABOARD TO HELP ESTABLISH ENTREPRENEUR SOCIETIES
The South African Institute of Chartered Accountants (SAICA) and Transnet have come on board with us to fund the establishment of approximately 25 Entrepreneur Societies across the Western Cape Province!  This is exciting news for us because it is clear that private business and parastatals realise the long-term value of investing in our youth.  They are our business leaders and decision-makers of the future! 
TEACHERS AND PRINCIPALS,
IT'S TIME TO DO YOUR PART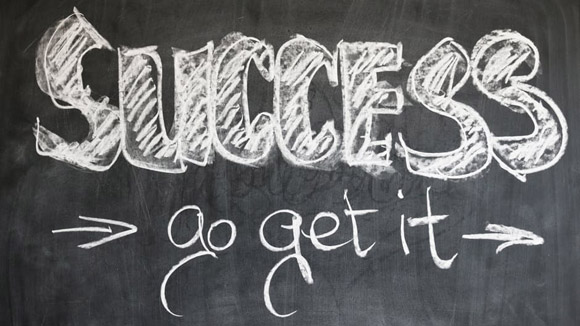 As teachers and principals, the youth of today and entrepreneurs of tomorrow are in your hands. You hold the key to their futures and it is up to you to do everything you possibly can in order to inspire, motivate and mentor these leaders of the future!
South Africa is home to so much potential and by taking an interest in the countless individuals who demonstrate this potential, you have the opportunity to change their lives forever, providing them with the skills and knowledge they need to become successful young entrepreneurs. If your school doesn't already have an entrepreneur's society, perhaps it's time to ask why not, to set the wrongs – right, and build a lasting legacy that your pupils will pass on to those that follow in their footsteps. Inspire your students to be different, to take a chance, to be their own boss.
JUST DO IT
Take Ms Julia Hlupi Shili, an Economic and Management Studies (EMS) teacher from Shukumani Primary School in Tembisa, for example. She inspired each of her grade 7 students to set up their very own businesses for the day on the school's annual Entrepreneur's Day on the 9th of September 2016.
Ms Hlupi Shili saw the potential in her students and refused to simply sit back and let it all go to waste! Instead, she encouraged her students to come up with their own business ideas in line with their hobbies and interests, and to put those ideas into practice. The aim of the project was to teach each learner how to set up a business and successfully make a profit.
From giving manicures to making delicious lunches, the students came up with some wonderful concepts and all thoroughly enjoyed themselves, thanking Ms Julia Hlupi Shili for the opportunity to explore their potential as young entrepreneurs and for her advice and guidance along the way.
Do YOU want to inspire YOUR learners? You don't have to do it alone. With the help of Teen Entrepreneur and an entrepreneur's society, you have a foundation. Contact us today to learn why and how you can contribute to this important new revolution set to transform South Africa's future for the better.

WE'RE LOOKING FOR A
FUNDRAISING MANAGER TO JOIN OUR TEAM!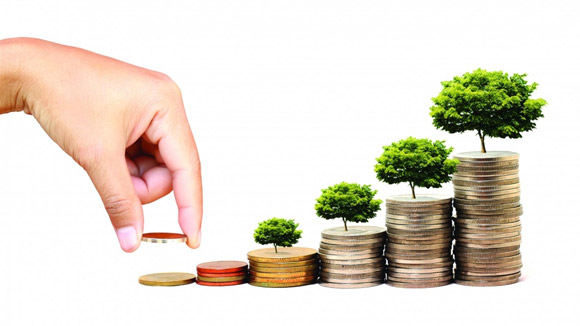 We're looking for an experienced fundraising manager to join the SA Teen Entrepreneur team – see link for job description - http://www.careerplanet.co.za/jobs/view/14987
For further information, or if you have any comments about the content of this eNewsletter, or you/your school want to become a member of the SA Teen Entrepreneur Programme, please contact:

Lydia Zingoni | Founder and Director
E: zingonil@teenentrepreneur.co.za
C: 082 907 0739
W: www.teenentrepreneur.co.za 
SUPPORT OUR ENTREPRENEUR CAUSE BY SIGNING ON AS A MYSCHOOL BENEFICIARY

As part of our efforts to reach more young learners across the country with our entrepreneurship messages and activities, we have applied to become a beneficiary of the MySchool MyVillage MyPlanet Programme, and are pleased to share with you that we have been approved. Being part of the MySchool Programme will enable us to raise much-needed funds to start up more Entrepreneur Societies, but importantly, being a MySchool beneficiary will go a long way to ensuring that our projects become self-sufficient and sustainable.

It is therefore imperative that we are able to sign on as many supporters of the
SA Teen Entrepreneur Trust as possible.

As a valued stakeholder of the Trust, we would be most appreciative if you would consider becoming a MySchool supporter for SA Teen Entrepreneur by completing the attached form and either returning it to nadia.snyders@teenentrepreneur.co.za for processing, or by registering online at https://www.myschool.co.za/supporter/apply/. Because you are able to support 3 beneficiaries with one application, you are also able to assist 2 schools or organisations of your choice additionally, provided they are benefactors of the MySchool MyVillage MyPlanet Programme.

Many thanks for your on-going support of the SA Teen Entrepreneur Foundation!